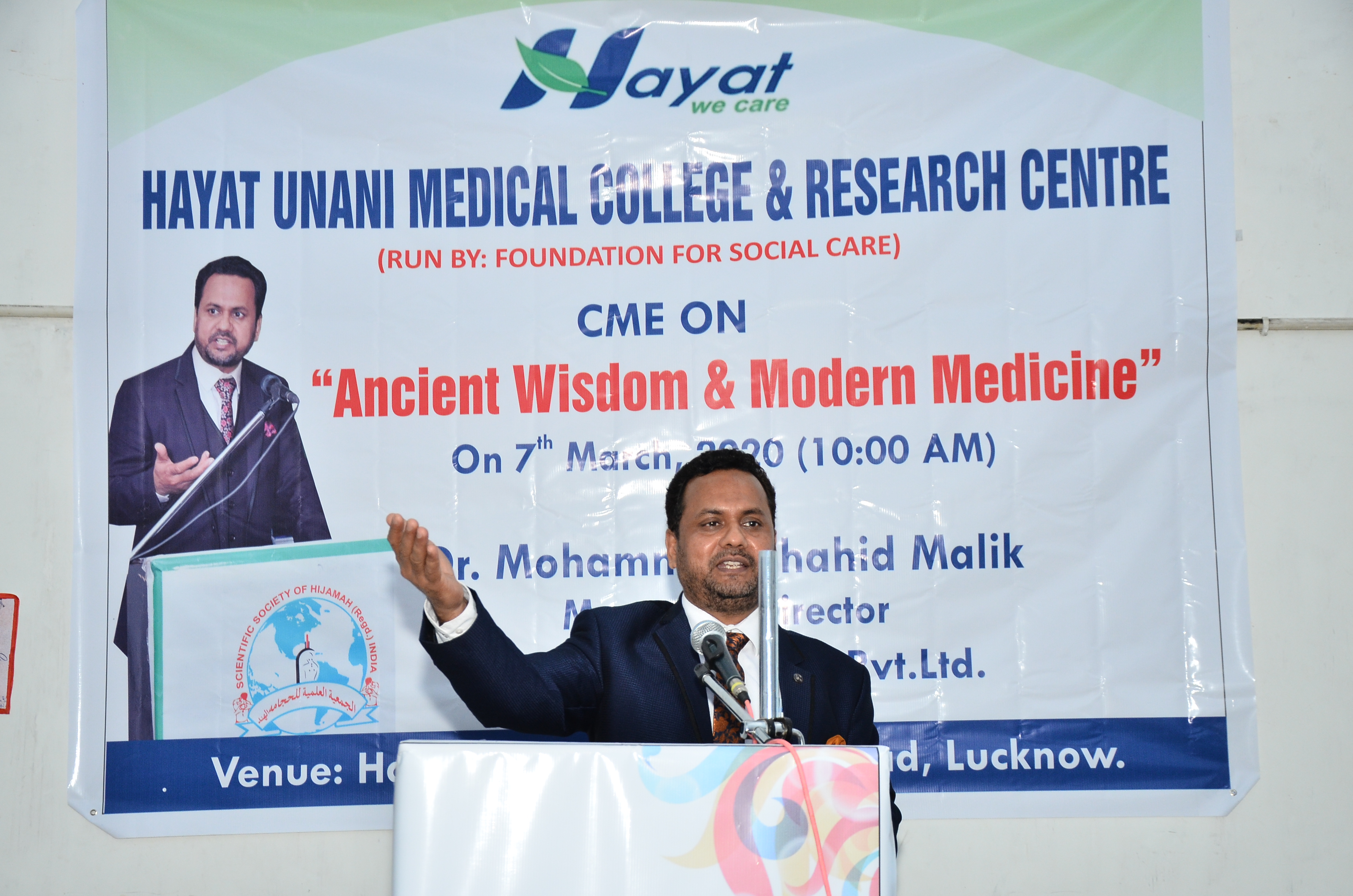 CME Programme
A Workshop Cum CME on "Ancient wisdom & Modern Medicine" was held at Hayat Unani Medical
College & Research Centre. The Chief Guest for the inaugural function was Dr.Mohammad Shahid
Malik. Director, Regima Healthcare Pvt. Ltd. He also delivered lecture which was aimed to update
the knowledge on the ancient wisdom & modern medicine among the healthcare personals. He even
encouraged the participants to take up research on the topics discussed in this workshop. Other
dignitaries present were Mr.Mohammad Mobasshir Director Relief Hospital, Mr. Ariz Qadri CCIM
Member, and Mr. Mohammad Khalid General Secretary Institute of Social Harmony & Upliftment.
The Program was chaired by Mr. Tariq Anwar Khan Secretary; Foundation for Social Care & Mr.
Mohammad Arif, Director, Hayat Unani Medical College & Research Centre was also present at the
event.